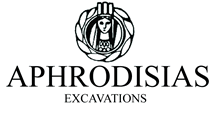 Aphrodisias – A Roman city in modern Turkey
Aphrodisias is a remarkably preserved Roman-period city in ancient Caria, SW Turkey, which was famous in antiquity for its sanctuary of Aphrodite and its marble sculptors. Known to tourists and travellers since the 18th century, it has been the subject of scientific exploration since the early 20th century. New York University has conducted extensive excavations since 1961 under the aegis of the Turkish Ministry of Culture and Tourism since 1995 with the collaboration of Oxford University.
The archaeological site of Aphrodisias was inscribed on the UNESCO World Heritage List at the 41st World Heritage Committee session held in Kraków on 9 July 2017.
The Importance of Aphrodisias Excavations
The excavated monuments of Aphrodisias and their associated sculptures and inscribed texts document the social history and visual culture of an ancient city in unusual detail. Aphrodisias sheds valuable light on larger issues such as the interaction between Greek and Roman identity, the functioning of empire, religious conflict and accommodation, and the transition from antiquity to the Middle Ages. It makes a major difference to our understanding of the ancient world.
The site has been investigated continuously by the current New York University project since 1961, first under the direction of the late Professor Kenan Erim, and since 1991 under that of Professor R.R.R. Smith. The current project focuses on documentation and conservation of previously excavated monuments, on targeted new excavations, and on scientific research and publication.